Introducing SlideShare
Published: 18 June 2013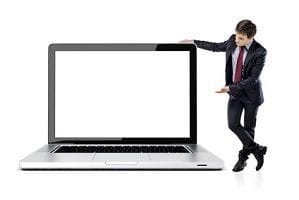 Share presentations with a wider audience.
SlideShare is a website dedicated to letting people and businesses share presentations with a wider audience. As well as slideshows, users can upload documents such as PDFs, videos and webinars. If you find yourself regularly presenting to large groups, you may want to consider uploading a few of your own presentations.
Be an expert
Want to be a thought leader in your industry? If you've created a great presentation, share it. Your reputation and that of your business could rise, and clients will look to you for insight more often. But be warned, if you try to use SlideShare solely for advertising you'll be seen through in an instant.
Learn through sharing
While being seen as an authority in your industry is definitely a positive, by sharing your presentations online you may receive comments from people who can help improve your work and introduce you to new ideas and concepts. You can also use SlideShare as a networking tool. Find presentations that are in a similar industry to yours, share information and strike up a conversation.
Learn
Even if you're not in a position to upload your presentations, you can still use SlideShare as a valuable resource. Top organisations such as UNICEF, NASA and the White House all use the site, as do companies likes Dell, Hewlett-Packard and BlackBerry. Not only do these presentations provide great information, they can also teach you presentation tips and introduce you to programs that can be used to improve your slideshows.
Contact Snap today
to find out how we can help you market your business better.