Introducing native advertising
Published: 20 February 2014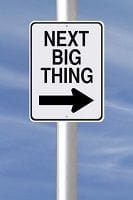 You may have heard the term 'native advertising' being thrown around the boardroom this year. And if you haven't, it probably won't be long until you do.
Since The New York Times redesign was launched with a native advertising product of which Dell was the charter the term has gained speed and is set to be one of the biggest marketing trends of 2014. Here's why it's set to make an impact.
What is it?
Put simply, native advertising refers to online advertising in which the advertising message is integrated into content and works in the context of the user's experience. It includes social media promoted stories, content marketing and advertorial.
How is it going to change the marketing landscape?
A lot of native advertising has been around for some time and has now been swept under an umbrella buzz term. The result of this is that chunks of marketing budgets are now being devoted to native advertising, sponsored content is being taken more seriously as a legitimate form of advertising, and legislation around transparency and clarification has come into play.
In addition, the marketing budget that is being distributed to native advertising has to come from somewhere and it's likely to be taken from the more traditional methods like broadcast.
Where's it headed?
This year you can expect to see more native advertising through social media platforms including Instagram, Pinterest and even Snapchat. Discussion over levels of transparency will continue, and likely heat up, as more money starts to flow through the space, and readers will become a little more in tune to the fact that what they're reading or watching could very well be advertising in disguise.
Contact your local Snap Centre to learn more about our free Marketing Health Check service.