Introducing content marketing
Published: 16 July 2013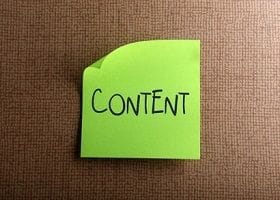 Marekting with Value
Content has long been at the heart of entertainment and websites, but only recently have companies been using it as a form of marketing in its own right.
What is it?
US industry body the Content Marketing Institute (CMI) defines content marketing as "a marketing technique of creating and distributing relevant and valuable content to attract, acquire and engage a clearly defined and understood target audience with the objective of driving profitable client action".
The essence of content marketing is to provide something of value to the clients without a huge sales pitch or interruption to their enjoyment. By doing this they'll come back by their own volition and a relationship starts to form.
Why it works
While traditional marketing techniques often try to work around, or in the middle of, content (whether it's an article, video or TV show), content marketing is a much better fit for viewers and readers, and ultimately for marketeers.
Consumers have become better at zoning out obvious adverts whether that's by skipping through them or focusing on sections of a website they are interested in so these techniques don't work as well as they once did.
By owning media (i.e. blogs, eNewsletters), rather than renting space elsewhere (i.e. newspapers, TV), you can have more control over what you say to your audience. As you build a relationship with them, they begin to see you in a better light and are more likely to buy from you in the future. Social media works in a similar way and is often a complementary service to content marketing.
How it works
Content marketing can work in many ways blogs, eBooks, videos, eNewsletters, a whole new web project like a microsite and more. The idea is to create something of worth, whether it's entertaining, engaging or informative, which will see your site become a 'go to' for potential clients. As more people visit your site, you're seen as a reliable source and your reputation, and hopefully your sales figure as well, will increase.
Contact your local Snap Centre to find out how they can help you with your business marketing needs.