In brief: Creating an effective design brief
Published: 16 May 2013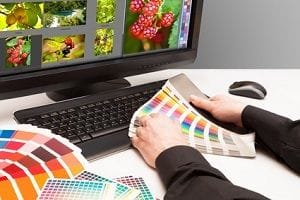 Clear communication
Great design is the result of one definitive document a comprehensive, inspiring design brief. From websites to marketing materials, here are the basics for putting together a pitch-perfect brief.
What exactly is a design brief?
It's essentially a set of instructions for your designer that defines the objectives, parameters and requirements of the design project. Whether you're creating a website, flyers or online marketing materials, your designer will be relying on a detailed design brief to explain the scope of work and help them achieve your objectives.
Design brief fundamentals:
Objectives and goals
Start with a brief summary of your company, its core brand values and how you differentiate from your competitors. Then move into the specifics of the project. Nail down exactly what you want to communicate and why, and be explicit about your campaign goals.
Target audience
Who are you trying to reach? Specify your target market's demographics, from age and gender to geography and lifestyle. If your project is aimed at multiple audiences, detail how these audiences are segmented and rank them in terms of importance.
Available copy and materials
Copy and visuals are as crucial as the design itself. Outline whether you'll be providing copy, or if you'll need an external copywriter. Also, do you have any existing assets or templates you can supply to your designer? Providing your logo, product shots, existing promotional material or any brand style guides will help streamline the design process.
Specifications
This is the nitty gritty of the brief, where you'll need to provide the exact size of the designs, as well as the required file output.
Budget and schedule
Presenting the budget up front can help designers work efficiently and maximise your spend. Likewise, a detailed schedule of the project and realistic deadlines will keep the project on track.
Overall style
Finally, try to provide some design examples that you really love. And just as importantly what you don't like. This will give your designer an overall feel for your design aesthetic, as well as setting a benchmark for the project.
Contact your local Snap Centre to find out how they can help create effective and meaningful design for your business.