How to write engaging Facebook status updates
Published: 18 July 2013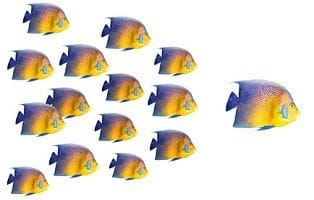 Updates of value
Social media is about a lot more than just setting up accounts in the right places. Once you are on Facebook, you'll want to expand your following and increase interaction with your followers. There are several schools of thought on how to do this, but many tips remain true in nearly all guides.
Know your audience
While in some instances your followers may want a light-hearted comment or two, remember that the majority will be following you for insights into your business or industry, so keep cute photos and sales pushes to a minimum. The biggest mistake companies can make on Facebook is that they patronise their followers with pointless questions or lowbrow statements that do nothing for either party.
Share what you find
Not everything you post has to be your own work. If you find a great blog post or video created by someone else, be sure to share it and give credit to the author. This will extend the scope of your content, keep things fresh and can often create more engagement.
Mix it up
As well as sharing interesting content, make sure you keep what you post fresh. A mixture of videos, pictures, article links and questions will keep your page varied and interesting. Posting regularly is also important, but make sure you're posting something of value rather than any old thing just to meet a quota.
Planning and team work
Allocate a little time each day or week to research see what's happening in your industry space and share interesting news and happenings. Ask your staff to suggest content that they've read and think may be of interest. Having a few people involved can also keep content varied.
The longer you use your social media accounts, the more you'll see what your followers respond to. It's also a good idea to follow similar companies in your area and across the world to see the type of content they're posting and how effective it is.
Contact Snap
for all your print, design and website requirements.