How to write copy that grabs, holds and persuades your audience
Published: 2 June 2017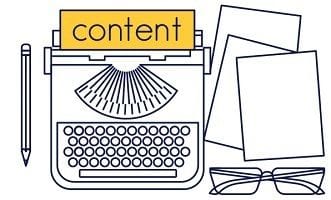 Research shows that on the web you have a few seconds to grab someone with a headline and text. If they're not interested by then, they'll usually click away.
This e-impatience has now become hardwired in our brains. That means it applies to your print copy too.
So, the key to effective copy isn't creative genius. It's simply to:
understand how to grab people's attention during their busy lives
keep them interested enough to read what you have to say
encourage them to take action.
Learning the art of truly persuasive copywriting takes time. However, starting with these five proven copywriting techniques your business messages, advertising, promotions and any other copy you write will be far more impactful, engaging and influential.
Highlight your main benefits
Focus on the needs and problems of your target audience. Don't just tell them what you're offering. They won't care unless they can also see how your business, product or service does something good for them.
So paint a picture of how you will provide for that need or address that problem, be it to:
make them wealthier, more attractive, healthier etc.
save them time, effort, stress, etc.
improve their mood, self-confidence, love life, etc.
Be as specific as possible.
Talk about the money they'll have to buy that secluded beach house, extra time for adventures with the kids before they head off on their own adventures, or enjoying a deep sleep they've been deprived of for years.
Create show-stopper headlines
The first thing people see is your headline. In mere seconds they need to:
have an idea what the ad, brochure, webpage, etc is about
believe that you can benefit them
feel curious enough to read on.
The best headlines, accomplish all three. Good ones address at least two. If your headline doesn't provide for any of these, they'll leave.
There are dozens of effective headline techniques. Here are five that you can adapt to your own needs today:
How to - 'How to get out of debt and save money'
Question - 'Can too many green smoothies be bad for you?'
News - 'Introducing the only drug that cures unhappiness'
Lists - '6 ways to appear smarter than you are'
Fear - 'Don't make these 3 mistakes when buying a car'
Make it easy for people to scan
Most people don't read every word of copy. They usually check out the headline. If it's good they'll read the opening sentence and then flick their eyes down and around the page searching for something of interest.
If your page is a wall of obese paragraphs, people won't try to take them on. They'd rather read something that doesn't require much effort. A competitor's copy, perhaps.
So make your marketing messages inviting by:
including lots of descriptive subheads
using short paragraphs
turning some sentences into bullet points (see what we did here?).
Be clear first and concise second
When it comes to copy, shorter is always better. But short copy can mean different things, depending on the project.
High priced or complex products and services often need more words to answer all the questions people have. So, instead of thinking 'short', use the 'minimum words necessary' to:
get a highly persuasive message across
avoid leaving prospects confused, wary or unable make decisions.
If you're writing web copy and the page is looking crowded - even after you've made it scannable - you can hide text in an accordion dropdown. This allows people to click and 'read more' if they're interested.
Once you have written your draft, read over your copy and:
keep sentences to under 15 words, where possible
avoid industry slang unless you're sure readers understand and appreciate it
drop the flowery words that don't add information.
Finish with a strong call to action
Your copy is only as good as the results it achieves. So, you need to tell people what you want them to do once they've finished reading. Don't assume they automatically know what to do next. And even if they like what they hear, they still might not act.
So in a big bold font:
remind them to buy now, click here, contact you, add to cart, visit your store, join today, etc.
include a tempter such as a limited time or availability, discount rate, highlight a big benefit again, etc.
If you don't have the time or inclination to study the art of copywriting, consider these five techniques your 'Learn to write effective copy in five minutes' crash course.
Use them always and they'll help you create better and more engaging and persuasive business messages anywhere online and in print.
If possible, test a couple of versions with sample sets of your audiences to see which gets the best results. Then send the best performing version to the bulk of your audience. If you need more tips on content or would like to add content online or to print materials, contact your local Snap Centre.