How to turn your business plan into a marketing plan
Published: 8 April 2013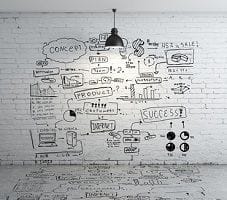 Building your brand is a crucial part of building your business.
Questions you need to consider to build the foundation of both your business and brand include:
What are the needs of your target customers?
How do your competitors meet the needs of your target customers?
How can you help your target customers understand why your product or service is better than, or different from, the competition?
You've probably already considered some of these questions when preparing your business plan, but many businesses don't realise that these questions are also marketing fundamentals. So if you've already addressed these critical points, you've made the first steps in building a successful business and brand!
A marketing plan is a strategic document
One of the greatest benefits of developing a marketing plan is that it helps you to focus your resources and plan for your business growth. The planning process helps you to understand the different factors that may affect your success. Instead of worrying about the future, you can actually have a sense of control over your business and livelihood.
Writing and researching for your marketing plan gives you the chance to:
Identify your target market and understand how your product or service meets their needs
Identify your competitors and what your target customers think about your competitors' strengths and weaknesses
Position your brand, products and services so that your target market sees your business as better than, or different from, the competition
Set specific, measurable goals and timeframes for your marketing activities
Map out a strategy to reach your target audience, including the messages, channels and tools you will use
Putting together an effective marketing plan isn't as difficult as you may think. If you have a business plan, you're well on your way to developing a marketing plan that will give your business a strategic advantage over your competitors.