How to start a business on a tight budget
Published: 5 March 2018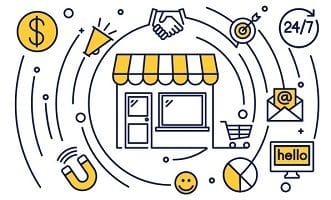 Would you love to start a business of your own, but worry you don't have the money to get it up and running?

These days, you don't need a lot of capital to start many types of businesses. As long as you've got a solution to a real problem that enough people need and a burning desire to bring it to life - you've got a platform for success.

Of course, when you're starting out, it's important to be frugal and test the waters before investing too heavily.

Here are some handy tips to help you start your business on a budget and the road to riches.
Create a budget up front
One of the major reasons why many start-ups fail is the lack of a clear plan for finances. Once you decide to start a business, you should draw up a budget to have a clear picture of the expected inflows and outflows.

While creating a budget, keep the following in mind:
Don't overestimate your cash flows inflows could be low and outflows could be high, creating a huge imbalance
Be frugal wherever you can
If you don't really need something, don't invest in it
Provide for contingencies
Don't treat your business account as your personal account
Find a cheap workspace
You don't really have to start working from some fancy premises. Your study, spare bedroom, garage or basement are fine for everyone but a street front store. After all, it worked for the guys from Amazon, Apple, Disney and Google.

If you want to separate yourself from home, think about co-working and desk sharing spaces that offer all the facilities and meeting space you need without the expense of renting your own office.

Once you're steady and start growing further, you can start thinking of buying your own premise.
Hire virtual assistants
Hiring staff is a costly, time consuming expense. But there are some jobs that it's better to leave to others so you can concentrate on the main business.

Using a virtual assistant may be the answer. Depending on their expertise, the can often handle tasks such as:
Bookkeeping
Online research
Database entry
Scheduling
You can use a VA as and when you please, with no restriction on timings.

You'll find many VA services online. Compare, bargain and check customer reviews before you make the final call.
Build a professional looking website
Most people look at websites to research companies and owners before meeting or doing business. So, you should get your website up even before your actual business starts.

A good website should:
be informative
be mobile-friendly
have an easy content management system
be scalable
And, of course, be affordable for someone starting out.
Choose low-cost marketing options
Marketing is an essential part of your business growth. However, in the beginning, you don't need to invest in big marketing campaigns and programs.

Instead, you can make use of low-cost marketing option such as:
social media Facebook, Twitter, LinkedIn, Instagram
blogs have a blog and make sure you post informative and useful content at regular intervals
flyers still one of the cheapest and highest converting marketing tools
email marketing highly targeted campaigns are very cost-effective
posters and other signage
Keep your business card handy
Get your business cards ready to hand out before you start meeting clients and suppliers. There are an amazing array of options to match your brand and personality.
Your business card should:
clearly state your name and that of your organisation
contain all relevant information, including contact details
be easy on eye (consider unique finishes that really stand out)
be standard size to fit in the normal card holders.
A few bonus tips before you jump in
Don't buy when you can hire or lease
Use cloud storage and software services wherever possible
Use freelancers and hire business services
Choose quality over quantity
Keep the lines of communication open
Focus on your niche know your strength and weakness
Network use every opportunity you get to expand your network.
Finally, good luck! And if you need any help or advice with web design, graphic design or printing on your way to the top, drop in and see your local Snap Centre team.
Author:
Snap Franchising Ltd