How to squeeze every drop of value out of your marketing budget - a 5 step plan
Published: 20 June 2017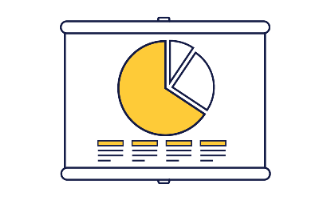 When you run a small business, one thing's for sure. You'll never be short of things to think about in the middle of the night. One popular SME late night companion is the marketing budget.
Most business owners know that to achieve success they need to get messages out to potential customers. So the question isn't so much, "Should we do marketing?", but, "How are we going to pay for it?"
Here are some strategies to help you squeeze every drop of marketing juice from your budget - no matter how big or tiny it may be.
1. Start with a clear working plan
Put together a solid plan listing the crucial goals. Writing down the technicalities and standard information that go into a business plan will make your efforts sharper and more focused.
Include many of the details you would put in your formal business plan - for example, hiring, pricing, sales, the cost of acquisition, expenses and growth.
Ask yourself questions that answer, "If I sell this product at this price point, and this is the cost of client acquisition, what rates of investment can I get?"
2. Make use of your existing content
Don't feel you need to reinvent the wheel every time you do any marketing. See if you can recycle and reformat any content you have created in the past, such as reports, whitepapers, articles, PR, videos, etc.
Turn one piece into content for another medium or channel, use them in social media posts, bundle them together and create an eBook to offer as a free download, use them as content for an online course.
3. Switch to automatic
When you're running a small business, there are barely enough hours in the day. Part of the problem is that we tend to do so many jobs ourselves because we:
can't afford to hire someone else to do it
feel it's faster and easier to just do it ourselves (see control freaks)
don't know of, or have time to find, another way
It's worth taking a couple of hours out to look closely at your existing marketing activities and see where automation is possible to boost productivity, increase revenue and get rid of monotonous day-to-day tasks.
There are programs you could use to automate emails and social media, create surveys to do research, and publish personalised landing pages to do the sales jobs for you.
4. Learn to use and love free and cheap online power-marketing tools
Social: The enormous reach and one-to-one personal engagement levels of media like Facebook, Twitter, Instagram, and Pinterest, to name a few, is remarkable. Smart marketing in the right social network for your business and audience can reap high ROIs.
PR: Online PR or reputation management costs considerably less than conventional PR and, when done well, the benefits can be immense. Plus, online PR gets shared and linked to - boosting your reputation and Google ranking at the same time.
Google Applications: From Gmail, Google docs and cloud storage to Analytics, Adwords and YouTube, there are a plethora of valuable tools from Google that can help fine-tune and lift your marketing results. Plus, Google My Business offers a free business listing to start reaching new customers even without a website.
5. Use low-cost, high impact print marketing tactics
The onslaught of web content means it's important to include other avenues in your marketing strategy. For example, new research is revealing that customers believe print marketing and advertising is more impactful and effective than online advertising.
For example, millennials are now more fascinated by and interested in direct mail through the post than online promotions.
There are so many print options you can choose from such as brochures and flyers, posters, personalised calendars and other promotional items, not to mention the original marketing material, eye-catching stationery and business cards.
Plus, you can save time, reduce costs and control your print, design and marketing projects by consolidating your printing and design through one printer.
Marketing budgets can seem like a necessary evil. However, doing the smart, small things every day to squeeze value out of every allocated dollar will have a huge impact - on your efficiency, sales and profits.