How to not catch the office cold (without offending everyone)
Published: 13 June 2018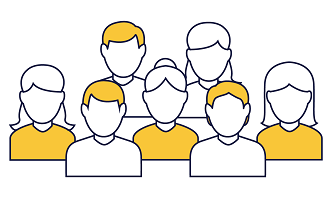 If you work in an office, you'll know that 'tis the season for hacking cough choruses, cranium-exploding sneezes, discarded tissues and empty desks.
Yes, the dependable office cold or flu (depending on who you ask) is back.
Of course, if you happen to be one of the lucky people not struck down by the Ghost of Winter Ear, Nose and Throat Infection, you'll do your best to show compassion for the less fortunate.
Even if you'd rather be sitting on the other side of the office in a full-body decontamination suit.
So, what can you do to avoid becoming another coughing, wheezing and sneezing office statistic without offending your Rudolph-nosed colleagues?
Quietly adopt the following four tactics.
Avoid areas where people and germs loiter
Busy places are usually busy because they're important to lots of people. That means you're going to have to encounter them at some point.
When people are sick, try to minimise your time in staff eating areas, keep meetings as brief (yet productive) as possible.
Be careful not to touch your face after opening kitchen cupboards, the front door, bathroom door, etc - or pushing buttons on copy machines and other office equipment.
Nuke your hands
Ok, that's a little paranoid and probably not healthy for anyone. But you should wash or sanitise your hands before you eat or touch your eyes, nose, or mouth. Bottled hand sanitisers are a good temporary solution, but soap and water are the best option.
This doesn't mean you should pull out the sanitiser or run to the bathroom every time you shake a hand. That would only make depressed people feel even worse.
Keep a small container of sanitiser on your desk or subtly leave a couple of dispensers around the office.
Wipe down regularly touched surfaces
If you're reading this article, we probably don't need to remind you of all the places in the office that get touched regularly throughout the day keyboards, mice, lift buttons, door knobs, sink handles, light switches.
Now is not the time to look squirmish. Suspicious, ill people could be watching you.
Instead, do your bit to control the office cold and flu epidemic by wiping down your own workstation with sanitiser or disinfectant every day.
And if you happen to arrive early, or leave a little late, when things are quiet, give some of the public touchy-feely places mentioned above a clean too. Or whisper to the cleaner and ask them to do it.
Get a flu shot (and offer to pay)
Flu shots aren't 100% effective, but the greater number of people who get the shot, the higher the percentage of those who are immune. That makes it harder for adventurous germs to find new bodies to set up home.
If you're the boss, there may be some benefit in offering to pay for staff flu shots.
Statistics show that:
25% of workplaces infected by the flu each year
flu symptoms don't appear for 3 days (plenty of time to pass it around)
people take an average 3-5 days off for serious flu
productivity can be affected for up to two weeks.

No-one wants to be around sick people at work. And no-one really wants to be sick at work. But not everyone knows how incapacitated they need to be before they take a day off.
If you're the boss, it might be worth talking about the company's position on colds and flu before they happen. Let people know that it's ok to take time off or work from home if they are sick, rather than infect everyone else.
Of course, do it by phone or email. The last thing you want is their germs.