How to market your business videos
Published: 15 October 2013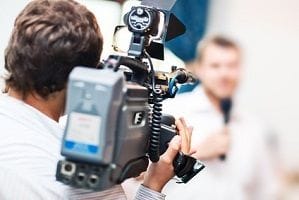 Entertain your customers, with easy-to-watch video
Engaging and easily shareable, videos are a great way to communicate with your clients. Videos may cost a little more to produce than other marketing materials, but if they're promoted to their full potential, they'll more than return the cost of their outlay. Read on for our top tips for marketing your videos online.
YouTube optimisation
YouTube is the second largest search engine in the world and you should use it to your advantage. Research the best long tail keywords two to three word search terms carefully consider the titles and descriptions you use, and make the most of YouTube as a discovery tool.
Share on social
If South Korean singer Psy taught us anything, it's that great video gets shared. Pushing your video out through your business social media channels will help encourage others to do the same.
Embed in blog posts
Embedding your video along with descriptive text or a complete transcript will help the search engines figure out exactly what your video is about. Aim to provide more text than a one-line introduction for the best results.
Ask others to embed
Whether it's people featured in the video, or bloggers and websites in a related industry, encouraging others to embed your video into their pages will ensure it gets seen. Just make sure your video is branded with a watermark and a URL so your business gets the credit it deserves.
Stretch beyond YouTube
YouTube is definitely the most popular video sharing site, but it doesn't hurt to upload your video to other broadcast sites like Vimeo and Dailymotion as well you never know what sort of fish you might catch.
Contact Snap to see how we can create videos that will get your business noticed.