How to make your brand experience one to remember
Published: 7 December 2018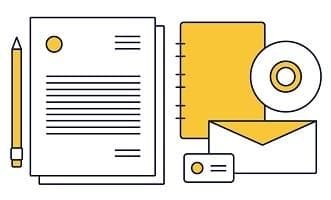 In an oversaturated global marketplace, consumers are craving more personal brand experiences, where they're recognised as individuals, rather than just a percentage of profits. Brands now need to figure out how to act on this desire to capture their attention and business for longer. Here are four tips to help you create a brand experience your customers will remember.
1. Know your customers
To create a memorable brand experience, you first need to know who your products or services are made for. By getting to know this group of people better, you can learn what they best respond to and adapt your strategy accordingly. Think about what your target audience enjoys, their values and needs, likes and dislikes and how they prefer to interact with brands.
This will help inform which communication channels and media you should be using to reach them and what kind of content they are most likely to engage with. It can also tell you where and how they're most likely to purchase.
2. Make sure your brand is on point
Your branding is what invites people to align with your business on a more personal level. It communicates your core values and distinguishes your business from competitors. At the same time, it tells consumers what to expect from your product or service. Once they start to identify with your brand, you can begin developing stronger customer relationships that last well beyond the first customer lifecycle.
That explains why your branding should not only be distinct, but consistent across all customer touchpoints. This includes how you present yourself online and instore, your tone of voice, your marketing and even packaging.
3. Personalise your communication
As opposed to generic mailouts, personalised communication tells your customer that you recognise and value their business and their loyalty. This is where customer relationship management (CRM) software can help.
CRM tools allow businesses to gather and manage large amounts of customer data, which can also be segmented to tailor interactions depending on where the customer is in the buyer journey. Some of the data points a CRM typically collects includes demographics such as location, gender, age bracket, interests and purchase behaviour.
4. Pay attention to the details
Customising your marketing to an individual's location or their click and purchase history can help your customers see more of the things they are already interested in. Ideally, as a result, they are more likely to purchase from your brand again.
Going one step further and adding a personal 'thank you' note to a customer's first-time order can help create a feeling of familiarity with your brand. Armed with the purchase history of customers, you can encourage their continued return with tailored promotions for example, discount codes or even samples of your latest product range. Gestures like these, help to build trust in your business and make customers more comfortable engaging with you in the future.
Creating a memorable brand experience required dedication, compassion and laser-focused attention to detail. Only then can brands prevail in the battle for a customer's attention.
Author:
Snap Franchising Ltd