How to make an in-store event a success
Published: 5 June 2014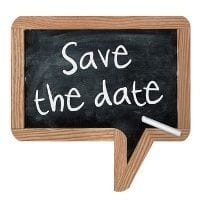 Hosting an in-store event can be an excellent way to market your small business.
Nurture your relationship with prospective clients with these top tips for making sure your events go off without a hitch.
Be inventive and think big
You need to come up with something special if you want your event to have a real impact. Whether that's a celebrity appearance, some stunning discounts or some unusual promotions, it's up to you and your imagination. Entice clients in the door and see if you can snag local headlines with an inventive and intriguing in-store event.
Be savvy about your entertainment
The longer your clients are in your shop, the more likely they are to spend. Keep your visitors entertained by giving them something to eat and drink, a little music and some fun and games. You could also offer a few raffles or prize draws to encourage people to stick around.
Be willing to ask for help
Contact your key suppliers and partners and find out whether they would like to be involved. All clients like a giveaway or a discount and your suppliers may be able to provide you with promotional items to help.
Be smart about advertising
Your event will only be a success if your target audience knows it's happening. If you're targeting the clients you regularly see in store, word of mouth and in-store flyers may be all you need. If, however, you're running an event in the hope of finding new clients, use all of the online and eMarketing tools you have at your disposal to extend your reach.
Need a little help formulating your eMarketing plan or printing collateral? Contact your local Snap Centre to find out more.