How to keep your employees happy, engaged and motivated
Published: 1 August 2016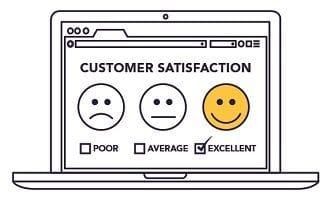 If you run or manage a business. you already know how important it is to keep clients and customers delighted. But what about the people who do the delighting- your staff?
When employees are happy at work they're more energetic, creative, motivated to help others and goal-focused. They're also less stressed, distracted or likely to explore what else is out there in the job market.
And that means a more productive and profitable business for you.
Here are five strategies that help put smiles on your employee's dials.
Motivate them
You got into business because you found something that excited you enough to get out of bed and do every day. So find out what really motivates your employees too. If they're feeling passion and energy about the work they do it benefits everyone.
Learn about their dreams and things they enjoy. Then set them goals that benefit themselves and the business, and work together on a plan to make it happen.
Show your appreciation for their efforts
Everyone needs recognition now and again. So when an employee does well, let them know that you noticed personally and promptly. A simple "great work" or "thank you" go a long way.
Communicating well, and often, is the basis of any healthy relationship, including the one between you and your employees.
Reward a job well done
Many people are motivated by tangible reward for achieving major goals - something over and above a kind word and pat on the back.
There are lots of ways to reward your staff for outstanding work - whether it's beating budgets, delivering amazing customer service, helping out a colleague or something else. Things like salary increases, gift certificates, company stock options, bonuses, incentives or promotions will be appreciated.
Challenge them to challenge themselves
For some people, a new challenge - a bigger role, meatier assignment or additional responsibility (often with a fair financial incentive) is the ultimate recognition of their loyalty and talent. Finding the right one for those special people can do wonders for morale and productivity.
Trust people to do their job
You will only know what an employee is truly capable once you free them from micro-management and allow them to do the job you hired them for - their way.
People who feel trusted by bosses, valued for their abilities and free to make decisions develop confidence and job skills faster and more comprehensively than those whose feel the need to check everything they do.
Autonomy is one of the essential elements in building true employee engagement.

Just like with valued clients, you need to work on staff relationships to get the best out of people. Understanding what excites, motivates and fulfils your employees and using these strategies to help them get there will also give your business a happy looking bottom line.