How to increase your business website's Google ranking
Published: 19 March 2013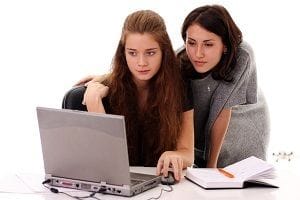 Make Google love me
Every business knows the importance of a high Google ranking, but when it comes to the nitty-gritty of search engine optimisation (SEO), is your business doing everything it can to boost its search ranking? Get your Google ranking soaring in no time with some of these simple techniques:
Unlock your keywords
Think like your clients and imagine searching for your business what keywords would you instinctively use? Check out Google AdWord's free Keyword Tool, which can help build an effective keyword list. Keep in mind that you want popular keywords with low competition, as this will mean you have less competition for securing a high ranking.
Grow your evergreen content
Once you have a rich list of appropriate keywords and phrases, work them into compelling content, as this will help propel you into higher Google slots. Essentially, you want to be producing authoritative, popular content that lots of people read, reference and link to continuously over time.
Build links
Google's algorithms love links, particularly when other high-ranking websites link back to your site. Grow your backlinks by building relationships with other sites, such as guest blogging, cross promotions or joining associated directories and associations.
Stay updated
The more you update your site with fresh content, the more Google will notice you. Every new piece of content increases your odds of ranking for search terms, and ultimately your overall visibility.
Visualise with video
Captivating bites of video are in high demand. It's a great way to share information, but video can also be posted across various platforms and networks while linking back to your business site, resulting in some serious Google love.
Look into local search
If your business is local, make sure you claim your listing on Google, Yahoo! and Bing. They all offer free local listings that allow you to promote your business to prospective clients in your area, meaning your business is found quickly.
Contact Snap
to find out how we can help your business with our website services.