How to hashtag like a pro
Published: 13 May 2014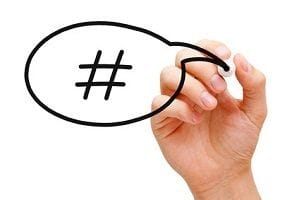 Start using hashtags.
If you've been resisting hashtags because you haven't quite bought into them yet or just feel a little silly using them, the latest research might just up your enthusiasm.
Using a dataset over 1.2 million tweets strong, HubSpot's Danny Zarrella embarked on research into retweeting behaviour, leading him to discover that tweets containing one or more hashtags were 55 per cent more likely to be retweeted than tweets that did not.
Like those odds? Ask yourself these five questions to ensure you're hashtagging like a pro.
1. Why am I using it?
Hashtags should be used for one of two reasons: discovery or humour. For the former, do a quick search around the subject to find out what the correct tags are. For the latter, you needn't worry about research, but do make sure the hashtag joke is actually funny
2. Will it work?
All too often we see Twitter users attempt to use characters like spaces, full stops and commas in their tags. These characters will not translate and will leave you looking like a rookie. In addition, too many words in a tag will only confuse readers, so keep it simple.
3. Have I gone overboard?
Yes, it's tempting to jump on every hashtag bandwagon around to score more retweets, but you're likely to do more harm than good. Keep it to an absolute maximum of three tags per tweet and remember hashtagging the same word twice is redundant.
4. Is it relevant?
Don't throw a #FlightMH370 hashtag onto your Tweet about a new product or service just to gain exposure it will leave you looking like a spammer, and an insensitive one at that.
5. Is it specific?
Hashtags like #health simply aren't all that useful. Aim for something more specific, like #glutenfree or #cleaneating to see the best and most relevant results.
Want more online marketing advice? Contact your nearest Snap Centre today.