How to grow your brand presence online
Published: 12 March 2013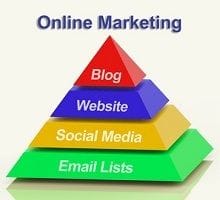 Make the most of your online presence
A great business website is essential these days, but it's really only the first step in achieving an active online presence. The online marketplace is a crowded one, and setting your business apart from the competition requires a multilayered approach. Here are five top tips for expanding and enriching your online business presence:
1. Optimise your website
Nothing beats a beautiful, functional website. It's a remarkable marketing tool that is your online storefront to the world. Assess your site regularly to ensure it is meeting your clients' needs. If it's time to update, consider speaking to a professional about how they can help you redesign or refine your site.
2. Make content count
Content marketing is all about sharing information with your target market. This can range from blogs and eNewsletters to regular social media postings. Rich, engaging content not only increases your search engine rankings and drives traffic to your website, it starts conversations, builds credibility and powerfully places your brand in the hearts and minds of potential clients.
3. Get listed
There are a bunch of directories that can link businesses with local clients. Free platforms such as Google Places for Business can make all the difference in ensuring your business is found online. The best part is these platforms allow people to share, rate and recommend your business to friends.
4. Start searching
Are people finding you? A quick Google search of your business's main keywords will reveal your ranking, and if competitors are outranking you it could be time to start some search engine optimisation. Even the smallest of Google AdWords campaigns can have a significant impact on website traffic.
5. Streamline your socialising
Figure out which social networks are going to work for your business, then focus your energy on just a couple of platforms. The key here is stay engaged and active keep the conversations informal and relevant and focus on top-notch content that is meaningful to your target market. The benefits will build from there.
Building your brand's online presence has never been easier with Snap's website and marketing services.
Contact your local Snap Centre to find out more.