How to get organised with social media management tools
Published: 21 September 2015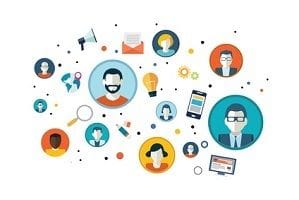 With so many social media platforms out there, keeping track of your business' accounts can become rather overwhelming.
Regain control of your marketing strategy with some of the handiest social media management tools around.
Social tools for simple scheduling
You can seriously slash the amount of time spent scheduling, curating and organising social media posts and interactions by consolidating your approach.

Social media management tools allow you to put all your social accounts together and control them from one central dashboard, so you can monitor, engage and converse from one screen.

They can also complement your social content planning, as most make it very easy to schedule posts across platforms allowing you to program the perfect rollout across all your social channels.
The best tools in town
Our favourite social media management tools include:
One of the oldest and most established social media management tools, Hootsuite works as well for large media marketing departments as it does for a busy one-person enterprise. What's more, it allows you to connect with more than 35 different social apps.
Designed with businesses in mind, this social tool makes it particularly easy to keep sight of your company goals and consolidate your social activity. It also has a great function that allows you to translate your post into multiple languages perfect for global businesses.
Bring all your work across multiple social platforms into one robust system with SproutSocial, which also offers some really intuitive and interesting reports. Check your engagement and influence scores, or even compare your accounts to those of your competitors to drive positive change.
As well as making it nice and easy to stagger posting times and organise content across different platforms, Buffer can analyse your audience activity and choose the perfect time to post for maximum engagement, as well as offering great insight about post reach.

Want to boost your social media marketing efforts? Get in touch with your local Snap Centre today.