How to get a good testimonial
Published: 6 May 2014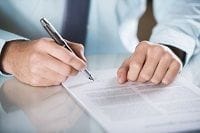 Testimonials are a highly effective marketing tool, and best of all they're free.
Here's 5 ways to gather testimonials from your clients.
1. Pick your clients
Ask clients you've worked with and built a relationship with. One testimonial with a name, company name/suburb and photograph is more powerful than an anonymous quote.
2. Use a questionnaire
Asking questions can achieve some great responses from your clients that can be used as a testimonial.
3. Be creative
Video or audio testimonials are very powerful.
4. Always ask for permission
Get it in writing to be certain the client is happy to be quoted.
5. Be specific
Testimonials should be informative and engaging and ideally relate to a specific product or service you have provided.
Contact Snap to discuss how we can best promote your testimonials with our print, design and web services.