How to draw big crowds to your booth at trade shows
Published: 24 September 2018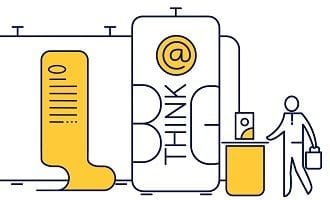 You've secured a booth at the best trade show in town, and everyone who's anyone will be there. Including the competition. So, how do you get all those hot prospects to stop, say hi and possibly become even hotter leads?
Make sure you're on top of these five strategies well before showtime.
Research the audience
You can have the most spectacular event booth, prizes and entertainment in the world, but if it doesn't appeal to your target market, it's all a waste of money.
Your first goal is to learn as much as you can about the attendees. This will help you plan for all of the above.
You may already know your current target audience very well, are there other or more potential customer segments at the event?
Start doing some research through the event organiser, on the event social media pages and through your own surveys of people on your mailing list who may not yet be a customer, to work out:
are they older or younger, singles or families, etc (this could impact what you offer)
what are they coming along for?
what messages do you want to leave them with?
how will you keep in contact with them?
Get a line-up happening
People are drawn to places that other people approve of. At an event, one of the best ways to gain 'social proof' and build curiosity is to have people lining up at your booth.
There are many ways to get people hanging around, such as:
hold educational sessions or demos for limited numbers
hand out freebies at certain times
have interactive displays for people to use
offer free phone charging
put on some entertainment.
Just don't make them wait too long or anticipation will turn to frustration.
Give away a relevant prize
The more people that want your prize, the easier it is to generate buzz about your business and giveaway. So, make sure the prize is of interest to as many people as possible.
Depending on who you are trying to attract, this could include a:
voucher
free advice/consultancy
gadgets from USB chargers to smart phone
some of your products
A few interesting ways to hold prize drawers include:
a prize wheel
trivia
counting contests
photo contests (before or during the event)
Create traffic-stopping signage
Your booth and signage are the face of your business. And we all know how much first impressions count.
Use eye-catching displays, bright colours and the right lighting. Have all your printed material, interactive displays and other marketing ready.
If there's room, have chairs where people can sit for a while and watch a demo. Like in a restaurant, people attract more people.
Getting this right is so important, so consider getting professional expo display stand help. That way you have the option of a custom module created with pull up banners, display racks etc to reuse and re-skin for future events.
Go social
Make it easy and enticing for attendees to share photos and videos from your event with friends and colleagues who couldn't make it - this year.
To draw crowds, set up and Instagram photo booth that can automatically post pics to Instagram for your attendees. And a Twitter wall displayed on a screen encouraging people to tweet using your custom event hashtag to see their message up in lights.
Of course, social media and other marketing tactics should also be a big part of your pre-event activity to make people aware of the event, let them know you'll be there and et them excited enough to want to come along.
Booking a booth at face-to-face events can be lucrative when done well. By understanding who the show audience and what they need, you can use these strategies to create the right buzz and attract a crowd of engaged, excited prospects.