How to design and print mouthwatering menus
Published: 27 August 2018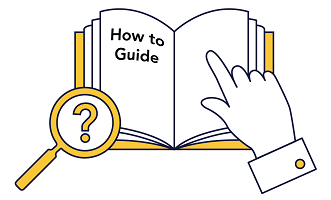 Whether you own a restaurant, café, pub, take away store, food cart or event stall, you can't afford to overlook the value of your menu.
To customers, menus are the key to their stomach, the window to your business soul and a peek inside your kitchen. They're also the first staff members many customers will meet.
A cleverly designed and printed menu can be the difference between someone dining and taking away or simply walking away.
To get a jump on the store next door, here are seven menu design and print tips to leave customers licking their lips for what you're serving.
Consider the customer first
Your menu design should reflect the type of business you run. In a country pub, people don't want minimal, modern designed menus, but they may in a city cafe or restaurant.
If you're brand is fun, casual or fine dining, reflect that in your menu design, language, fonts, item names and more.
Paint pictures with your item descriptions
Eating and drinking are often the best parts of people's day whether they're celebrating, relaxing or just soothing the tummy grumbles and hangry attitude.
In these precious times, we want to choose something that sounds like it will fulfill our needs. So, use your menu to sell your wares by:
Using descriptions that are clear and straightforward but never boring
including ingredients
considering questions people might ask e.g.re allergies, spiciness, etc.
using enticing item names e.g. not Bread Pudding with Apples and Butterscotch, but Warm Apple Bread Pudding with Butterscotch Glaze.
It will save customers frustrations, staff time and warm people to your business as much as your pudding.
Make use of colours, illustrations and images (when appropriate)
While you may want to stick with a clean white background that's easy to read on, colours can work on many levels in a menu stimulate appetites (red, think McDonalds), make your items feel healthy (green, think Boost Juice), and more.
As with everything, the colours you choose should match the style or establishment, target audience and price points you are pitching.
The same goes for images. A take-away or family restaurant may want to include lots of photos where the audience (on-the-move folks and kids) may not know the items are and want to see them first.
If you are using photos:
use a professional photographer for original shots, if budget allows
avoid bad quality, dimly lit stock shots that reflect on your business
consider one or two few big, bold marquee menu examples or mood images for a more upmarket business
A big trend now is for illustrations and type that have a rough, hand-drawn feel. These work well with more edgy brands, pop-up restaurants, events and food trucks.
Choose an appealing format
The format you choose should depend on your type of business, and the number of menu items you have. Menus can be flyers, brochures, strut card and other formats. As a general guide:
Single panel flyer/strut card menu - perfect for fine-dining restaurants, fixed menus, small cafes, pop-ups and restaurants that constantly change their menus based on seasonal ingredients. The benefit is that diners make decisions faster.
Two panel flyer/strut card menu - if you have more than a few, but not a whole lot of items, this makes them easy to read. Plus, you can get a bit more creative with your placement of profit generating dishes, and general design.
Three panel or brochure menu - gives you even more freedom to showcase your whole list of items, drinks and specials. Perfect for pubs, casual and family style restaurants. While it can give the illusion of a world of choice, the only difficulty is that people can't see all the items at once.
Pick your stock carefully
A sturdy white cardstock with crisp and sharp text and graphics is your safest bet. Printing on coloured paper can help you stand out, as discussed above. However, there's a risk of muddy fonts, colours and images.
Consider a slightly glossy paper that will stay cleaner and colours will look vibrant.
In any competitive industry you need every advantage you can get, especially hospitality.
Making your menus, and the items you present on them, look and sound as tasty as possible, can have a big impact on your bottom line.
If you're hungry for some help with menu designs, talk to the experts at your local Snap Centre.