How to create click-worthy headings
Published: 27 July 2015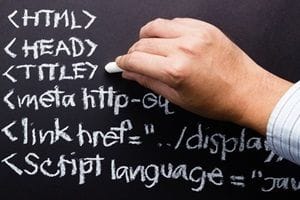 Click-worthy headings have a new definition.
Eli Pariser of Upworthy says that even though the website he co-founded has seen huge success with clickbait headlines, he believes the style has passed its use-by date. But if we're going to avoid clickbait headlines, how do we go about creating click-worthy titles?
What is clickbait?
Clickbait headlines are written to make an article irresistible, but are often misleading or completely unrelated to the content. Instead of simply saying what the article is about, they'll often include a celebrity name (who's not really involved in the article) or a benefit (which you're unlikely to receive) to the title to make it more appealing. Websites such as Upworthy and BuzzFeed are notorious for these clickbait titles and, as a result, their reputation has been tarnished for providing low-quality content.

There are two main title types that can improve the user experience, build trust and lead to increased click-through rates without any gimmicks.
1. The to-the-point title
One of the most popular heading styles of all time is the basic, factual one. This style is most often used on news sites, but there's no reason why they can't be rolled out elsewhere. These headlines state exactly what the content is about, allowing people to quickly see if the content is of interest and if they want to find out more.
2. The how-to headline
Not all articles have a news angle, instead offering tips, tutorials or hacks. If you're helping push people in the right direction, let them know how you're going to help, but avoid any false promises. 'How to create click-worthy headings' trumps 'How to create click-worthy headings that will earn you thousands', for example.

The secret behind any successful headline is that it needs to show people what lies behind a click. The content also needs to be well written and easily shareable. If any of these ingredients are missing, the whole thing falls apart.
Contact Snap to learn more about incorporating marketing techniques that could boost your click-through rates.