How to create a great client experience
Published: 25 February 2014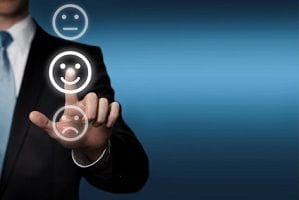 Client experience is the sum of all the interactions a client has with your business.
This includes the first point of contact to the post-sale experience and will ultimately determine whether your business receives the positive word of mouth and loyal clients you want it to. Follow these five simple steps to create a client experience that is memorable for all the right reasons.
1. Map it out
Get your team together to map out every client interaction and how they connect. If you can, assess at which point you've observed clients dropping off and where they've transitioned into the kind of loyal client you want more of.
2. Use what you know
With the above information, you can assess what is working for you and use it to improve the areas where you're lacking a little. There's no need to reinvent the wheel at this stage.
3. Understand your clients
While a client survey asking your clients to tell them about what they think of your service can be a good idea, it's even better to use these opportunities to discover more about who your clients are, what they do, what they need and what they consider makes up the perfect client experience. Stop guessing and start asking!
4. Focus on the post-sale
Too often we pay more attention to the clients we're hoping to secure than the clients who have been loyal to us for years. Reverse that thinking and start really looking after those who are loyal they'll be likely to spend more, share more and give you the kind of PR money can't buy. Essentially, take care of both current and prospective clients well.
5. Look to your employees
Don't expect unhappy, unconfident employees to be able to deliver a top-notch client experience. Really commit to creating a positive company culture where employees genuinely want success for the business and you'll find yourself in a much better position.
Contact Snap to learn more about marketing your business.