How to capture emotions with colours
Published: 7 December 2015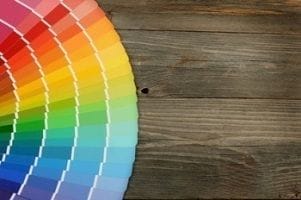 Colour is powerful
Colour has the ability to make you feel. Colour can provoke an emotional response from those who view it. The colours you choose for your business website and marketing collateral become part of your brand's identity and It's essential that the colour palette you use is as appealing as possible.
So how can you ensure the colours in your web design are the most effective? We thought you'd never ask!
The psychology of colour
Colour psychology is the study of colours and the different reactions they stimulate. For example, the colour blue is proven to be calming and relaxing, whereas red evokes excitement or intensity. Green often found in nature symbolises tranquility, while yellow represents optimism and happiness. These are things to keep in mind when designing your website. Colour has the power to convey your message without using words. The visitor will be emotionally prompted simply by viewing your site.

Your website is your digital storefront and should be as inviting as possible, drawing the user in and making it a place that's enjoyable to look at. Just as your physical store should have professional, colour-coordinated interiors, so too should your online webpages. When building a website, it's important to decide on an appropriate colour scheme. This scheme, or palette, should utilise colours that work in harmony with one another.
Colour harmony
Colour harmony will engage the viewer, and is usually accomplished by using complementary colours, such as a colour scheme based on nature, or a colour scheme based on parallel colours. Avoid clashing colours that are known to be unfavourable when combined, such as yellow and brown. Many web development tools have pre-made colour palettes that will create easy design harmony, and are especially helpful to those less experienced.
Know your audience
Attracting the right clients means knowing your audience. It sounds contradictory, but designs, colours and images that will appeal to your intended audience can increase your actual audience. Think about it would fierce reds, intense blues and blacks attract the right audience to an online baby boutique?

There is an art to all matters of web design, and colour coordination is no exception. If you want to make the most of your website, it's essential to utilise the most beneficial colours.
Contact Snapfor even more tips on effectively marketing your brand, and all the tools you need to do so.