How to build a strong brand identity
Published: 1 August 2013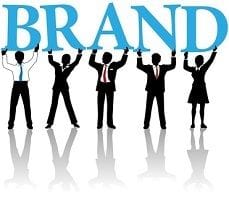 Six ways to have a brand of distinction
Whether your business is just starting out or already in full flight, it's never too early or late to start building a strong brand identity. It's all about knowing who you are, what you stand for and establishing trust and credibility with clients. Here are six easy ways to set your brand apart.
1. Position your brand
What do you do? What's your story? How are you different from your competitors? Take some time fine-tuning your offering and the unique benefits your clients can count on so you can confidently stake your place in the marketplace.
2. Know your market
Define your target market and get a good understanding of what makes them tick. Maybe you have one core client base; maybe you're talking to a few segmented markets. Either way, an intimate understanding of your core demographics will help steer your brand and product offerings.
3. Develop your look
A successful brand is recognisable both in name and looks. This starts with both a compelling business name and logo that communicate your core brand values. These two elements will appear on everything, so it pays to get it right.
4. Find your voice
Think about your business language and tone. Do you speak with a unique and defined voice? Are you authoritative, straight-talking, quirky or casual? Ideally you and your employees should use one consistent voice when communicating to clients.
5. Be consistent
Once you've established your key messages, tone, look and feel stick to them. Create brand identity guidelines and use them consistently across all communication channels so they work together to reinforce your brand and business character.
6. Be persistent
Brands don't get built overnight. However, with a bit of patience and persistence you will gradually build brand awareness, trust and loyalty.
Contact your local Snap Centre
to find out how we can you help design a meaningful brand identity for your business.