How to better manage your social media
Published: 12 November 2013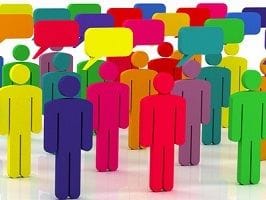 Build positive relationships for business success
One of the most important features of any successful business is their ability to forge positive relationships with their clients. By honing your social media management skills, you can take hold of the perfect tool to bring your business closer to your clients.
Here are our top tips for bettering your social media management to engage with your audience.
Provide an inside look into your business
Your social media should be driven by the needs, wants and queries of your clients. Ask yourself what would they like to know? Invite your clients to a behind-the-scenes look into your business, which answers any and all questions they may have.
Social media done well integrates the use of photos of the business, employees and home-grown heart-warming stories.
Involve your clients with questions
Social media is more than just posting content fans love to be heard. By regularly asking your followers questions, you are creating a forum for them to comfortably voice their opinions. A back and forth with your followers will let them know this is a two-way communication channel that they can seek to engage with your business.
The most important thing when asking your followers question is to keep them simple and relatable. Ask something you know your clients will really respond to.
Don't shy away from negative comments
Perhaps the biggest hurdle for business owners on social media is dealing with negative sentiment. Instead of shying away from negative reviews or comments, engage with them to find out why they feel this way and how their experience with your business could be improved.
Love your followers
Your social media channels form a community. Your followers include your clients, prospective clients or individuals interested in your business, so you should foster a positive relationship with them. Repost photos your followers share online and let them know you appreciate their support.
Contact your local Snap Centre to see how your business could benefit from our print, design and website services.