How to be a local business legend
Published: 23 August 2017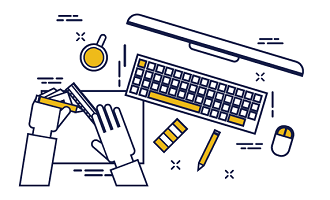 How to be a local business legend 9 essential traits
There are thousands of successful local businesses, but even more that have gone to the wall before their time.
Of course, a big part of this comes down to the product or service being provided. If there's no demand for what's on offer, nothing can save a business. And even if you have something your audience is craving, things can quickly go belly-up if everything else is out of tune.
So, assuming you're starting with an in-demand idea, here are 9 common traits of businesses that stand out and thrive in their local scene.
Be accurate and consistent
Whether it's due to a lack of communication, knowledge about a topic or desire to inform, some businesses fail to ensure the same message is being provided at every point. For instance, your website, blogs and social media pages should offer same information. All of your staff should be doing the same.
Customers lose trust and go elsewhere when they see inaccurate and inconsistent information.
Always answer the phone
People who are busy, or in a rush, call businesses to get information quickly so they can make a decision. If you're not answering the phone, or getting back to people within minutes, you're losing business and reputation.
Studies show a whopping 62% of phone calls made to SMEs are unanswered. That adds up to billions of dollars walking out the door.
Have a story to tell
Most businesses that do well in a local community, are part of the community. Customers see them as people as much as service providers.

One of the most effective ways to bring your personality to life is to tell your business story. Make it alive and relatable by showing how you are making a positive difference in others' lives. You could do this through a blog, social media photos, videos, customer experiences, etc.

For instance, your story could be as inspiring as that of a former Wall Street trader who turned to selling healthy school lunches. Or that you've been in business for three generations. Or that you have a passion for handcrafted vintage caps and ties, and bring them to people in your area and all over the world.
Provide great customer service
We've heard time and again how important this is, but we had to stress it one more time. In the age of social media and review websites - let alone talkative neighbours - great word of mouth recommendations is priceless.

If your product and services are backed by service that's just as good, no one can stop you from succeeding. Businesses like Boost Juice grew because they believed in listening to the customers and solving their problems.
Put time and effort in to your website
The first place people go to find businesses, is online. The first place people go to find out about a business, is online. And people looking at a business website make a judgement about that business in less than a second.

So you need to ensure that your 'cyber-shopfront' reflects your business in a good light. That means an attractive design, as well as being easy to use, understand and buy on or contact you.
Make contact on social media
Use Social Media for getting to know and building relationships with potential and existing. The casual nature of social networks means it's one of the easiest ways to break the ice. Keep updating your social media pages, blogs and always be prompt to respond to the queries or complaints your clients may have.
Encourage and act upon feedback
Always be open to feedback from staff and clients. Sometimes it will be positive. Other times it may not be what you want to hear or justified. Either way, it means you know exactly how people are feeling.

That's powerful information for any business because it means you can make more informed decisions. And you'll be able to head in directions you never would have considered alone.
Keep staff in the know
Establish a strong line of communication within your business. Just like customers, when staff know what's going on, they have more trust in you and your business. And they can work more confidently too. So do crosschecks, use free collaboration tools, test and evaluate operations.
Document important stuff
In business, you can't always rely on someone's word. Especially down the track, if they need to cover themselves. Keep everything properly documented so that you have references to avoid confusion or miscommunication.
The cloud Google docs and other such apps can make sharing easy. And it can save you a lot of time, money and hassles in the long run.
No matter what you're selling, or how long you've been in business, adopting these traits as part of your everyday business will go a long way to helping make you a local favourite.