How to #hashtag on Facebook
Published: 27 August 2013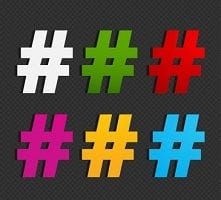 #facebook #searchable #goodbusiness
Twitter has been using hashtags as a tool for discovery since 2009, but it was only with the newsfeed redesign in March this year that Facebook decided to integrate them into their own software.
Although adoption has been a little slow, it's important for Facebook Page managers to get a grasp on the particulars of hashtagging on Facebook to stay ahead of the curve.
How it works
Just like on Twitter, Facebook hashtags are searchable and appear as clickable links in posts. Upon clicking on or searching for a hashtag (for example, #snap), a feed that collates the updates and conversations from all Pages and people using the same hashtag will appear. The results show first the posts that are related to the user's individual friend graph and then public results.
Why should I use them?
There are five basic reasons to start incorporating hashtags into your status updates:
Expand your reach.
For consistency across social networks.
Keep track of conversations about your brand.
Give updates about events and product launches a point of identification.
Research trends and competitors.
Here are some things you should and shouldn't do with hashtags.
DO use them sparingly
Both in the sense that hashtags have not yet been readily taken up on Facebook and the fact that overuse of hashtags is annoying and unnecessary, it's important to limit yourself.
DON'T make it complicated
Just like on Twitter and Instagram, hashtags should be smart and snappy. Remember that capitalisation doesn't matter, there's no room for punctuation and they have to be strung together, so multiword tags can get a little hard to read.
DO research your hashtag
Search your hashtag to make sure it's not being used for something that doesn't align with your message. You can search for hashtags on Facebook by typing in the URL with your keyword at the end. For example: www.facebook.com/hashtag/music
DON'T get too hung up on them yet
Use of hashtags does not impact Facebook's newsfeed algorithm and therefore will not increase the likelihood of your post appearing in your followers' feeds.
Contact Snap
to discover more ways to market your business online.