How Google+ can help build your brand online
Published: 31 October 2013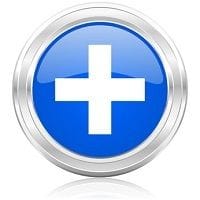 Leveraging Google+ for business.
The 'social' element of Google's social networking platform Google+ may not have taken such a huge role in our lives as that of Facebook and Twitter, but that doesn't mean it isn't an excellent resource for building your brand. In fact, Google+ is arguably the best place for businesses to be. Read on to discover how it can help build your brand online.
Use it for SEO
Sharing your business updates, blog posts, and links through Google+ will improve your search engine ranking and help get your name out there. Remember to use (but don't stuff) keywords in your profile and updates.
Improve your search listing
Ever notice how some websites have a display to the right showing their most recent post? This is because they've shared the post on Google+. It's a great tool that is likely to result in more clicks.
Integrate it with Google's services
Google is integrating Google+ into more and more of their online acquisitions. Most recently they announced that YouTube comments will only be open to people with a Google+ account, meaning your business page can be used around the web to further visibility.
Allow for quick indexing
Google use Google+ to discover new content, and many web professionals have noticed that sharing URLs on their Google+ pages has resulted in much faster crawling and indexing. This is a major SEO bonus that will help get your site noticed!
Find Communities
Like LinkedIn and Facebook groups before them, Google+ Communities will help you find groups of people with niche interests perfect for discovering new clients online.
Need help marketing your business online?
Contact your local Snap Centre
to see how they can help.