How branding can make or break your business
Published: 26 September 2012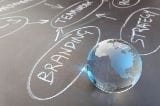 Branding is much more than just a fancy logo.
Your brand is essentially the personality of your business the ideas and associations attached to your name.
Branding empowers clients to identify who you are and what you do. It also defines what they'll take away from their experience with you, what your values are and how you go about conducting your business.
Why is it so important?
Think about it: do you remember a business because of its name alone or because of the impression it gives you? Value, quality, professionalism, prestige these are all ideas we attach to certain brands. These ideas help us form expectations of a business and choose accordingly.
Branding puts you in control of how your audience perceives you. A strong and distinctive brand will make you stand out, become memorable and put you at the forefront of people's minds.
How can it break my business?
The risks lie in not defining your brand and who you are. This opens up opportunities for you to either be left behind by those who do or be defined by someone else. As a brand consists of both the good and bad connotations linked to it, if you're just a name with no values or attributes attached to it then wrong impressions may stick. Then you'll become memorable for all the wrong reasons.
How can I build my brand?
There are four fundamentals to branding your business:
1. Consistent actions.
2. Consistent results.
3. Consistent messages.
4. Consistent target market.
Through consistency, you'll build trust with your audience and ultimately gain market recognition. Other integral elements of branding include building a brand promise and sticking to it, differentiating your brand from competitors and positioning yourself to stand out in the market.
Contact your local Snap Centre today to find out how we can help your business create and build its brand.