Hello, Graph Search!
Published: 8 August 2013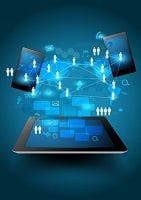 It's here!
Facebook's serious new search tool has finally arrived and already it's redefining the social landscape.
Graph Search is the simple new way to search Facebook networks with specific phrases rather than exact keywords. Looking for "Mexican restaurants in Sydney"? Or maybe "people who like cats"? The Graph Search algorithm will pull detailed data from user networks and Microsoft's Bing search engine to provide exact results. Here are four important ways Graph Search can benefit your business.
1. More ways to be discovered
Now that people can search for friends' specific interests and likes, they're also more likely to discover your page and have a more meaningful engagement with your products and services. With this newfound visibility, the responsibility lies with businesses to create high-quality Facebook
content
that is good enough to share.
2. Location matters
One of Graph Search's key filters is location, so it's essential to claim the physical address of your business and make sure your contact information is correct. If you have multiple locations, it's worth considering creating a Facebook page for each. This way, when people search for businesses 'near me', you're there.
3. Images
Graph Search allows users to search friends' images with a range of filters, such as "photos of my friends in high school". So now every image you post is searchable and has real potential to connect with clients. Smart marketers should now be providing detailed image captions when posting and encouraging fans to share their photos to boost Graph Search rankings.
4. Engage and prosper
Businesses that are discussed and shared amongst friends will have higher Graph Search rankings. This means building up your 'likes' isn't enough it's now also about building strong relationships with fans and getting people talking.
The future of social search is now in the making. Contact Snap, your local print, design and website experts, to find out how we can help extend your brand online.