Growing your business network with social media
Published: 19 November 2013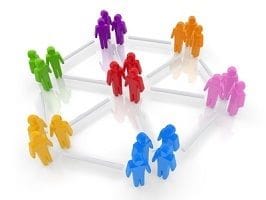 Making the most of social media
Understanding the needs and wants of your clients is still one of the most important aspects of any successful business. And who said great service has to stop once your client steps foot outside your business? Here's how you can use social media to better connect with new and existing clients.
Join a conversation
Whether you prefer to connect over Twitter or by joining an industry-specific LinkedIn group, engaging with like-minded individuals over social media is essential for your business. Get to know your clients on a first-name basis. What interests do they have in your business and how can you improve your service to suit them?
It's important your approach is polite and helpful your aim is to provide a service to the people you talk to. After all, a successful person-to-person relationship online can translate into a trusting future client.
Offer your clients something valuable
Social media users engage with businesses that have something valuable to offer. Share industry-specific insights or upload content across your social media channels that relates to your products or services.
You have the opportunity to show your clients that you are an authority in your business space, and having a trusted reputation online will help your social media channels thrive.
Have a cohesive online presence
Your business website acts as your home base online, so it's important that your social media presence reflects this. As clients move from your Twitter, Facebook and LinkedIn pages to this home base, first impressions will matter. Make sure your design is clean, professional and, most importantly, reflective of your brand's story and online voice.
Contact Snap
to find out how you can improve your online marketing campaign.