Greeting cards that will wow your clients this holiday season
Published: 21 November 2018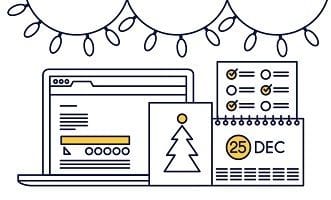 'Tis the season! With the holidays on the horizon, it's a good idea to thank the people who have supported us throughout the year. What better way to do this than with creative and beautifully designed greeting cards. Here's how to make sure your holiday memo stands out from the crowd.
Holiday greeting card etiquette
Receiving holiday greetings via email or over the phone is nice, but nothing beats the feeling of receiving a beautiful and personalised greeting card in the mail. Knowing that somebody cares enough about you to personally select a card and put their gratitude on paper can genuinely warm the heart. Not to mention, it will keep your business front-of-mind and strengthen your client relationships for the following 365 days and beyond. Here's how to do it right:
To begin, you can get them into the spirit by starting your card with a Christmas-related sentiment. Then, add some words of thanks for their support over the past year. If you know the receiver well enough, a little anecdote that references your relationship with each other can add an even more personal note. A well-rounded way to end your message is by sending them well-wishes for the holidays and perhaps even a great start into the new year.
Ideally, you should always aim to write greeting cards in your own hand. It's a personal touch that just can't be replicated by a machine since everyone's handwriting unique. It also shows that you've taken time out of your day to really think about what you want to say.
Only use black or blue ink
These colours not only appear more professional, but others may also be harder to read. Unless it complements the design of your card, other colours can convey a certain carelessness that might leave a negative aftertaste in some people's mouths.
This seems like an obvious one, but it's nonetheless important. Make sure to double check the spelling of your client's first and last name as well as their position in the firm. If you have more of a formal relationship, you should also address them with the appropriate title. Typos may not only cause embarrassment but could damage your connection.
Your clients can only associate your business with your card when they know where it came from. What better way to do this than having personalised greeting cards printed that are unique to your firm and the occasion. Simply ask to customise your chosen design with your company logo.
Festive card designs
1. The classic
You can never go wrong with a classic. Cards featuring cursive holiday writings, reindeers or opulent Christmas trees in gold and silver tones can spread Christmas cheer in an instant.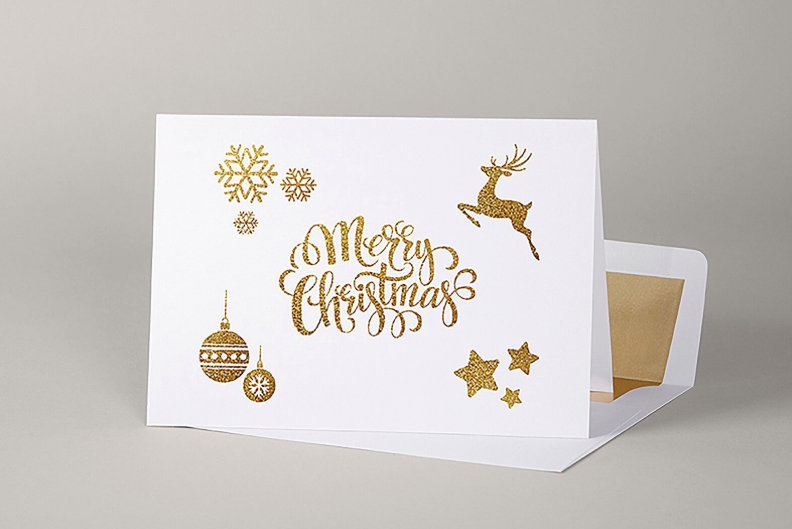 2. A bit of a quirk
If you're feeling a little less traditional, a quirky illustration might do the trick and put a smile on your client's face.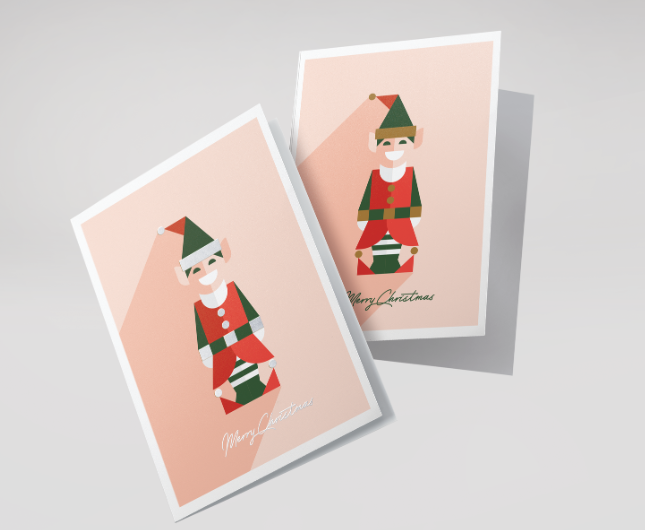 3. A little pun never hurt no one
Of course, we live in Australia, so why not say it the Aussie way? With some sun, sea and a pinch of humour.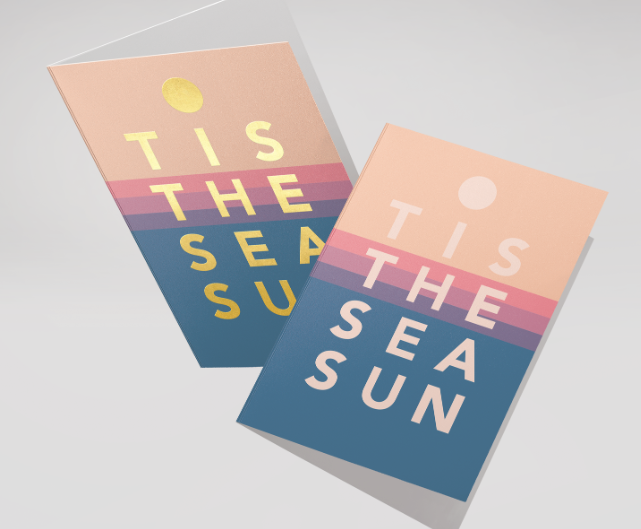 4. True blue
Overseas clients or those who don't celebrate Christmas might enjoy greetings with an extra Aussie touch. So, why not enlist the help of some of our uniquely Australian natives?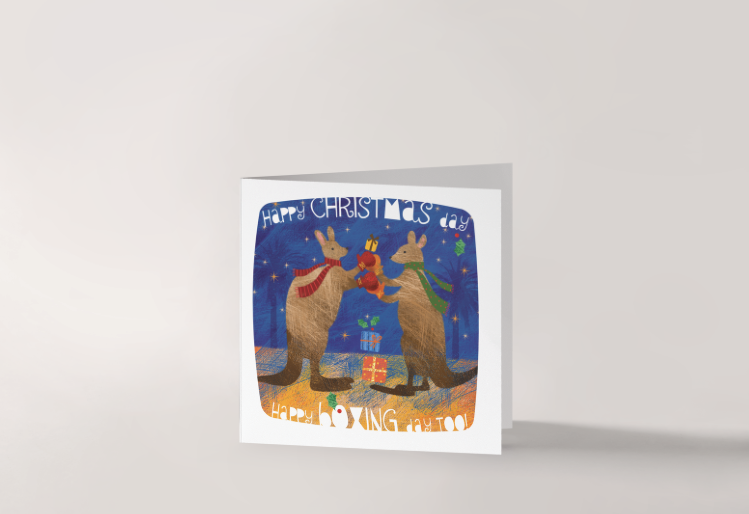 When it comes to creating memorable greeting cards, your choice of design should reflect a season-appropriate sentiment, your brand identity as well as your relationship with the receiver. But most of all, it should be personal.