Great ideas need great marketing
Published: 30 January 2017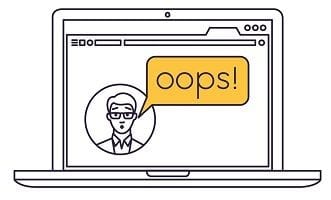 Top 10 marketing mistakes that can kill a great idea
Entrepreneurial spirit, hard work and passion are rare traits to be admired. However, they're not guarantees of success.
As history shows us, many great ideas have failed due to poor marketing planning and execution.
Here are 10 common marketing mistakes that can ruin the best laid dreams of success and riches.
1. Right product, wrong timing
An idea is only great as the demand for it. Sometimes, entrepreneurs have great idea, but people just don't realise it at the time, or aren't ready for it yet.
Scannable bar codes were invented by Bernard Silver and Norman Woodland in 1948, but computers weren't advanced enough at the time to make their idea practical. 25 years later IBM introduced the Universal Product Code version and the world has been raving about them ever since.
Is the world ready for your idea now? Have you asked them?
2. Wrong positioning
Positioning your product or service means highlight the things consumers see as benefits. This takes research, because your audience might have different ideas to you about what's important.
Back in the 1970s Sony launched the Betamax video tape. The quality was as good as DVDs that came out 20 years later. But shortly afterwards, JVC came out with the VHS tapes, which were lower quality, but cheaper and could play much longer.
VHS dominated because they focused on what most people saw as important.
3. Talking about yourself and your products
Following on from the point above, some business owners forget to focus on customers benefits at all. Remember, people don't really care about who you are or what you are selling (features). They just want to know how you or your product/service can help make their life better (benefits).
4. Wrong marketing channel
Some business owners mistakenly expect any channel to work as long as they invest enough marketing dollars. So what should you use? Print ads? Posters? Email? Direct mail? Social media? Google ads?
That depends on your audience, product and brand. If your audience is seniors, you'd look at printed material and possibly less social media and video. If your audience are busy mums who don't have time to sit back and read, Facebook and Pinterest and email might be better than a press or magazine ad.
Remember that people consume information from multiple places, so you should choose a mix of channels for your campaign and adapt your message to fit each one.
5. Spending too much on marketing too soon
While it's nice to have a healthy marketing budget, the more isn't always merrier. It's about planning and spending wisely to target customers with ads, content and promotions that are timely, compelling and relevant. Then looking for ways to measure results before investing more.
Being tactical is the best marketing strategy, even for big business. Adidas spent $150 million to be the Official Sportswear Partner of the London Olympics. Nike paid around $30 million to outfit the Brazilian athletes at the 2012 and 2016 Olympics. Then they shot ads in places around the world named London and timed the campaign launch to coincide with the Games opening ceremony.
Which brand do think most people remembered and reaped the best returns?
6. Social Media overload
People don't go to social media to do business. They go to be social. However, they are happy to interact with businesses they like, on their own terms and in their own time.
Too much promotional activity on Facebook news feeds, twitter pages, Instagram, etc quickly turns people against you. When marketing on social media ask yourself, "Would this be too much for me?".
7. Staffing up your in-house team too quickly
These days, you don't need to build your own in-house marketing army. Instead tap into expertise as you need it through digital agencies, independent freelancers and interns. That way you benefit from the talents of people who have a wide range of experience in the latest strategies and tactics - at a far lower cost than paying for full time staff.
8. Spending too much time on brand perfection
When you're marketing your own baby it's natural to want "everything to be perfect". You feel that your own brand, reputation and credibility are on the line too.
The problem is, perfection lines usually keep getting pushed back. And the next thing you know, launch has been delayed for months. Invaluable, costly months.
It's important that your product, and the marketing around it, are high quality. But it's just as important to get to market before someone else does. You can always tweak things once you are live. Plus, you'll learn more from customers using your product or interacting with your marketing than you ever will while it's sitting on the drawing board.
9. Failing to monitor and measure
These days, especially online, it's almost inexcusable not to monitor and measure your marketing to ensure you are getting a good return on investment.
Every channel provides opportunities to determine how your inputs (money, time, resources) tracks against your return (subscriptions, revenue, sales, profit). Google Analytics is an excellent tool to help you measure your web marketing campaigns.
10. Not asking for action
Sometimes an entrepreneur will play a perfect marketing game from from the start, until it's time to ask the customer to do something.
It may sound surprising, but many star quality marketing campaigns have missed out on their chance for fame and fortune simply because someone forgot to include contact details or clearly ask the reader to click, call, join, visit, download (insert any other action that brings in business).
Never be afraid to ask for action. Without it, your campaign isn't complete.
So stick these ten common mistakes up on your wall maybe even turn them into Thou Shalt Not commandments!
That way, when the time comes to launch your best laid dreams into success and riches, you're marketing plans are ready, willing and able. Call or visit your local Snap Centre today to see what marketing we can do for you.