Google+: The social media must for 2013
Published: 26 March 2013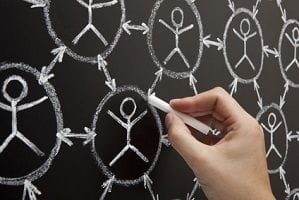 Since its inception in 2011, Google+ has slowly been climbing up in the social media stakes.
In 2013, with the introduction of a few new features and some tweaking, it's set to become the must-have tool for growing your business presence online.
Tips for an effective Google+ account
Want to make the most out of Google+? Here are a few tips to get you on your way. And if you don't already have a
Google+
Business account, you can create one now.
Insert your business logo and essential contact details: Include strong visuals and images where possible post regular related videos and photos of things like successful projects and events to your site that are eye-catching and interesting to potential clients.
Post content regularly: The more content you create, source and post, the higher the traffic flow to your page will be.
Add a Google +1 button to your website: This allows users to recommend your content to their Circles and is likely to increase your number of followers.
Useful features
Google+ comes with an array of features that other social media outlets don't currently offer. It also provides a unique way for you to easily communicate directly with your clients.
Circles
This feature allows you to categorise your contacts into groups (Circles) and then target specific information to clients belonging to these Circles.
Hangouts
Hangouts are a great way for businesses to connect with their clients via video conferencing. In a Hangout, you can talk with up to 10 people and can stream and record the sessions later for playback. This makes it great for video conferencing, focus groups and panel discussions. You can even post the Hangout on your business YouTube channel. This feature is unique to Google+.
Ripples
The Ripples function is a visual representation of who is sharing your posts, enabling you to identify which information is being reposted, the type of content that is important to your clients and the comments users are making.
Sparks
Sparks is great for small businesses as it tailors content to best fit your industry and interests. It allows you to pick a list of topics that will then feature in your news feed, providing instant, relevant information at your fingertips.
With its outstanding features, ease of use and strong ties to Google's search engine, Google+ is the social media must-have for marketing your business this year.
Contact Snap today to find out how we can help with your website and marketing needs.