Good service is great to find
Published: 4 March 2013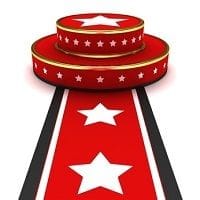 Customer service is a funny thing really.
Mostly you only hear about the poor experience, but the advent of social media has given the consumer a quick and easy avenue to vent their disappointment. It's the old adage that one disgruntled customer will tell one hundred people, while the satisfied customer might just tell one.
In recent weeks we have shared stories from the Snap network about great client service. Well today I thought I would share a story of a recent positive experience I had at a local outlet.
I was scouring one of my favourite stores for a bargain, and was pleasantly surprised to be asked straight away by the staff if I needed any help. It's not often that happens. Actually today I was Hollywood glamour was on the agenda, and I had to find something right now. The two staff members sprang into action, pulling suggestions from the racks, with the young manager (who had a fabulous vintage flair) even Googling images on her phone for our reference.
What impressed me most was their genuine enthusiasm for my mission. They found options for consideration, asked me about clothes I already had that could possibly be accessorised with something form the shop floor, and generally found out as much as possible about what I needed. Many outfits were tried, and one vintage swing coat later they had a sale.
And the name of the shop; it was my local Vinnies, staffed mainly by volunteers.