Getting creative with QR codes
Published: 24 January 2013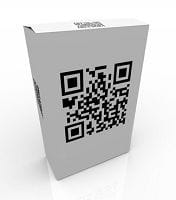 The surprise and convenience of QR codes
QR codes are a great way to automatically connect users to a particular webpage or to activate a phone function such as a call, email, IM or SMS. Much like a barcode, businesses can easily incorporate these computer-generated images into a range of media.
Whether you want to make getting in contact easy, link to additional information or even surprise viewers with an unexpected landing page, QR codes offer convenience, ease of use and, if you like, a certain element of mystery and surprise.
Where can I put QR codes?
When it comes to modern technology such as QR codes, be creative. You can use QR codes just about anywhere, including:
Business cards
Storefront displays
Posters and flyers
Promotions
Discount vouchers
Giveaways
Labels on products
T-shirts
Car stickers
Postcards
Event invitations
Targeted direct mail campaigns
Catalogues or brochures
Company newsletters
What can QR codes link to?
These are just some of the many kinds of online resources you can use QR codes to quickly and easily direct clients to:
Your website
A specific blog post or webpage
Your company social media profiles
A map with directions to your location
Register for an event
Your feedback form
Sign up for your newsletter
Special offers or online discount coupons
A current competition
'How to' guides or installation instructions
Access free downloads, such as eBooks or MP3s
Contact Snap today to find out more about creating and incorporating QR codes into your marketing strategy.