Getting ahead with an old fashion approach to greeting cards
Published: 30 October 2012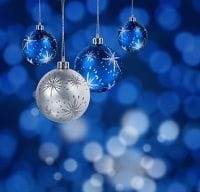 The value of the classic Christmas Card
With modern technology transforming the way we communicate, the place of greeting cards is very different to what it once was. But the good old-fashioned greeting card still holds great value in business today.
Card versus email
It often seems easier, quicker and cheaper to send an email instead of bothering with a card. However, a greeting card shows that you care enough to go that extra mile. It adds a personal touch that emails simply cannot deliver. It's also a great way to make your business stand out.
Being a tangible greeting, the sentiments will also last and be remembered. Recipients often like to display cards in the office or on their desk this will remind them of your business and reinforce your brand. They may even come across it months or years later. An email, however, is easy to forget amongst a crowded inbox.
Types of greeting cards
The most obvious time of year to send greeting cards is Christmas this is a great time to contact your client list to thank them for their support throughout the year and wish them the best for the year ahead.
Congratulations cards, good-luck cards, thank-you cards and even birthday cards can also have their place in business when looking for that personal touch. How you can incorporate greeting cards will depend on the nature of your business.
Design considerations
The benefit of printed cards is that you can choose the perfect design to represent your business while incorporating your logo and business name. You might choose to stay close to your brand's colour scheme or go bold with something a little more festive. Whatever you decide, always remember to leave space to personally sign the card.
To see how we can help your business create beautiful and personal greeting cards, contact Snap today. Check out our Christmas card gallery.