Four tips to master visual marketing
Published: 5 November 2014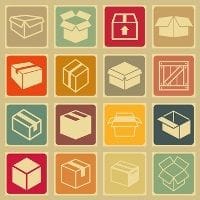 When done well, your visual marketing will do more than just sell your products.
It will also create a sense of calm and order in your store, keep employees happy, and share your brand values and philosophies with clients to keep them coming back. These four simple tips will help you master your visual marketing so you can reap the rewards.
1. Think beyond the packaging
It's all too easy to replicate the packaging of a product when creating visual marketing. Instead, look to complementary and contrasting colours to make the product 'pop'. Also consider creating a multidimensional display that goes above and beyond what your clients expect. In addition to colours, consider how different textures could help add impact. Just don't go overboard!
2. New-wave 'staff recommends'
Those old-school 'staff recommends' cards remain incredibly valuable selling aids that offer the added bonus of encouraging staff to engage with the product. Give them a modern update by adding a QR code that leads to a recommendations page on your website or subscribes clients to a monthly digest written by your team.
3. Avoid the multi-message
Use your visual marketing to really sell one or two points, rather than trying to cram six different messages into one space. Although it may seem counterintuitive, it's always a good idea to experiment with messages that are not price-based.
4. Let white space reign supreme
White space is too often forgotten in visual marketing. Remember to give your visuals space to breathe, especially when designing window and other larger-format spaces. By giving everything a little more room, you can also change the energy of the store for the better to encourage continued browsing.
Contact your local Snap Centre to see how we can help with your visual marketing needs.