Four free and easy SEO tips
Published: 24 September 2013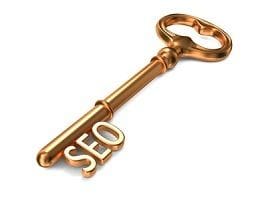 SEO - Keeping it simple
Between Google constantly changing its algorithms and the surplus of 'SEO experts' who have business owners believing spending big money is the only way to make it to the all-important first page, search engine optimisation can seem like a tricky and often frustrating beast.
Thankfully, you don't need to spend a lot of money to get there. These four free and simple ways to implement SEO on your business website will see your search engine real estate skyrocket.
Keep it fresh
Whether it's through a blog, news page, pressroom or a combination, take the time to regularly publish new content. Produce a content plan that includes both evergreen pieces (e.g. timeless how-to guides) and fresh newsworthy articles. In both instances, take the time to edit search engines tend to punish spelling and grammatical errors, duplicate material and poorly-written content.
Use keywords wisely
Free services like Google Analytics will help you understand which key phrases (those that are best suited and related to your business and website) work for you. Aim for long-tail (usually three to five words) over short-tail (one to two words) key phrases. The trick to keywords is in striking a balance between writing for search engines and creating compelling, user-friendly content.
Plug and play
If you're using WordPress, the free Yoast SEO Plugin will help make coming up with search-friendly titles, URLs and meta descriptions incredibly simple. It suggests focus keywords and tests the important areas of your content for focus keyword usage.
Not just a pretty face
Use alt tags and titles for images and
infographics
, and tag videos with keywords to optimise these more visual aspects of your content. Similarly, text styling like subheaders, bold, italics and bullet points are all recognised by Google, so use them wisely!
Contact Snap to see how we can help improve your business website.