Four businesses that have mastered Instagram
Published: 1 April 2014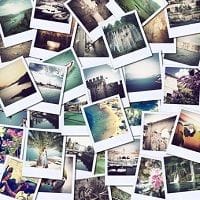 Using Instagram to engage with your clients?
Here are four companies that are making the most of the many possibilities found on the photo-based social media platform.
Nike
Nike excels at using Instagram by increasing the visibility of its logo and slogan. The sporting-apparel giant posts a host of images of athletes wearing their gear, providing extra exposure of its famous 'swoosh' symbol. It also tags its posts with the hashtag #justdoit.
Lesson: Use social media to give your logo or slogan extra reach without the costs associated with traditional advertising.
Ford
Campaigns and contests that encourage users to post their own images are some of the most effective ways of encouraging two-way engagement with a potential client.
A particularly effective example is Ford's 2011 'Fiestagram' campaign to promote awareness of the Ford Fiesta's high-tech features. Each week for six weeks, a new hashtag was introduced to highlight a different feature, and Instagramers were asked to submit their own photos on that theme. Prizes were awarded for the best images.
Lesson: User-generated images increase your overall social media presence as well as promote client engagement. Use prizes to encourage participation.
Special K
Another approach to user-generated content is based around small giveaways, or discounts on purchases, rather than competition prizes. Special K in Sweden did this well last year: Instagramers were asked to take a photo of their cereal, apply the chosen hashtag and show it in store to get a free box of Special K.
Lesson: Using giveaways and discounts to leverage content generation can help increase your company's followers.
Mercedes-Benz USA
It's easy for anyone to play photographer these days, but beautiful, high-quality photography still stands out. Mercedes-Benz USA got this right with their 'Take the Wheel' campaign last year. The company asked five of Instagram's best photographers to spend a week driving a new Mercedes-Benz CLA and photograph themselves doing it. The photographer with the most likes at the end was able to keep the car.
Lesson: Invest in professional photography so that your company looks its best.
To find out more about Instagram marketing for your business, contact your local Snap Centre today.