Flashback Friday
Published: 27 September 2013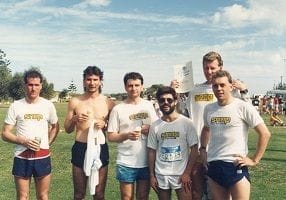 Anyone look familiar?
Come on fellow Snappers, can you recognise anyone in this photo?
It's always great fun looking through old photos, and when you work for a brand as old as Snap there's a treasure trove of memories waiting to be found. Many of the members of the Snap network, both in our Centres and at Head Office, have been with us for more than a decade, so every time there's a cupboard clean out it can also be a trip down memory lane.
Paying tribute to your brand heritage supports your brand story, and shows the journey your brand has taken throughout its history. It's not about staying in the past or rejecting change, rather celebrating what your forefathers (and mothers) have achieved to build the brand and company to what it is today. Great brands pay tribute to their past while continuing to innovate for the future.