Five ways to improve your landing page
Published: 31 August 2015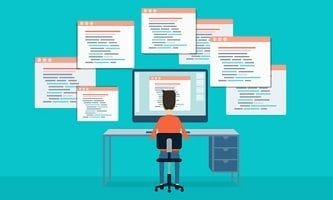 A great landing page should work hard to convert potential clients into sales leads.
Success with follow when you have refined, tweaked and optimised for conversions. Read on for our top five tips for designing a landing page that increases conversion rates.
1. Know your user's goal
Spend time identifying exactly who is going to be looking at your landing page and what makes them click. Most frequently, users come to landing pages from targeted pay-per-click ads, social media promotions or segmented EDMs, so you should have a fairly strong understanding of what drove them to the site in the first place.
2. Maintain your branding
When a user clicks away from a branded platform whether it's your website, EDM or social media pages to a page that looks and feels completely different, you run the risk of that user bouncing away. Stick to your brand colours, fonts, voice and messaging.
3. Keep it simple
Your landing pages are not the place to share reams of detailed content, design and images. Keep the design and content minimalistic and focus on usability to eliminate anything that may be a distraction from the final goal of conversion.
4. Fewer fields
As much as we all want to know our clients' dreams, hopes and desires, their household income and marital status, the fewer questions we ask, the more likely a user will complete your form.
5. Craft a CTA
Your call to action should be the most important sentence on the page. "Submit" just isn't going to cut it craft copy that excites. Opt for a button in a contrasting colour and play with positioning to find a logical location.

Contact your local Snap Centre for help designing a landing page that actually works.