Five top tools for using Pinterest for business
Published: 4 March 2014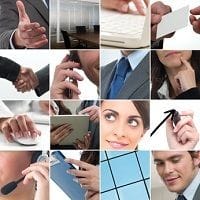 For any business offering products and services that lend themselves to visual representation, it makes good business sense to have a Pinterest presence.
But just establishing a Pinterest account and pinning images isn't necessarily going to translate into sales. Here are some tools you can use to make the most of your company's Pinterest.
Rich pins
Pinterest offers a suite of Rich Pins, which allow you to embed extra functionality depending on the content you wish to pin. Movie, recipe, article, product and place pins let you pin more than just static images.
Widgets
A selection of Pinterest widgets can be added to your company's website. You can use these to allow your website's users to follow you on Pinterest directly from the site itself, or to display a pin or board of pins on your site.
The Pin It button
Add the Pin It button to your website or smartphone app content and if pinners like what they see they can pin that content themselves. The Pin It button helps streamline user interactivity, allowing potential clients to share content among themselves with just the click of a button.
Analytics
Pinterest analytics lets you see a range of useful data on how your website and pins are being used, viewed and shared. Knowing what attracts attention and what doesn't is crucial for understanding your clients' interests and needs.
Promoted pins
Since its launch in 2010, Pinterest has gradually evolved to better satisfy the needs of businesses looking to promote their products and services. Pinterest will soon support paid advertising in the form of Promoted Pins, giving your pins as much visibility as possible. The Promoted Pins were trialled in October 2013 and have yet to be officially launched.
Contact your local Snap Centre for advice on marketing your business.