Five top tips for content amplification
Published: 13 February 2014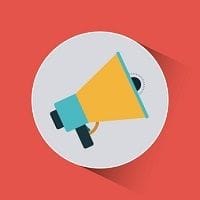 There's a lot of content out there in the online world, so getting noticed can sometimes be a little difficult.
But it certainly doesn't have to be. Follow these tips to create a strategy for distributing and amplifying your content.
1. Be socially savvy
Get strategic about the link bait you're wiggling in front of your followers. Great images work best on Facebook and Instagram, inspirational quotes are fantastic fodder for Twitter, and pull-out tips are LinkedIn's bread and butter. Use these with a link to the complete post to encourage sharing and retweeting, thereby amplifying your content beyond your following.
Consider putting some money behind important pieces of content with Sponsored Updates. This will allow you to connect with a wider part of your own following, as well as a targeted audience beyond your following.
2. Amplification platforms
If your content is hosted on your website or blog, consider setting up an account with StumbleUpon, Outbrain or any other amplification platform to extend your reach. These sites work to distribute links to your content alongside editorial recommendations on other websites.
3. eNewsletters
Even if it's only once a fortnight or once a month, an eNewsletter will help push your content out to people who have already shown interest in your brand. Make use of great images, enticing headlines and snappy subject lines to get the best open and clickthrough results.
4. Feature guest writers
If there's a blogger or writer in your industry who has amassed a large following, invite them to contribute a post on your site. It's likely they'll share the post with their network and you'll reach new audiences who already have some interest in your industry.
5. Back to basics
In addition to amplifying your content online, take the more traditional route of telling clients about your content, having business cards with a link to your content on hand, or printing a one-liner about your content on the bottom of receipts.
Contact Snap for more information about how to better market your business.