Five tips to improve your annual reports
Published: 1 July 2014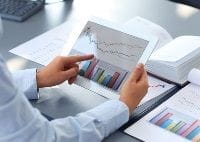 Need a fresh approach to your annual reporting?
Rather than looking at your annual report as a recap of the previous financial year, consider it an annual opportunity to explain your company to the market as well as a chance to share your successes and goals with investors. Here are five tips to improve your annual reports.
1. Use visuals and design principles
Visuals, like photographs, pull-out quotes and graphs, will help make your report more appealing and easy to read. In addition, use all your successful design principles in your marketing materials white space, clear fonts and selective use of colour.
2. Edit, edit and edit again
It's highly likely that most people won't read every part of a 50-page annual report. So if you're concerned that investors won't see the most important information, edit the report back so that all the essential need-to-know stats are easily identifiable. Less really is more in this case.
3. Be human
Avoiding numbers in an annual report is impossible, but do your best to inject some more storytelling elements and visual cues. Also use accessible language that is free of jargon or overly formal.
4. Use analytics in digital
Take advantage of the fact that we live in a digital era where reports are likely to be read online. Publish your report as a microsite or set of pages that will allow you to track, for example, which parts of the report are being read and which case studies are downloaded.
5. Don't neglect print
Digital is necessary, but so is print. Trustees, investors and directors will appreciate the effort involved in providing them with something tangible in meetings. If you're trying to reduce costs, weigh up how many print copies you really need as you may be able to do a smaller run in addition to a digital edition.
Contact your local Snap Centre to discuss design and print options for your annual report.