Five things you need to do before hiring a designer
Published: 26 February 2015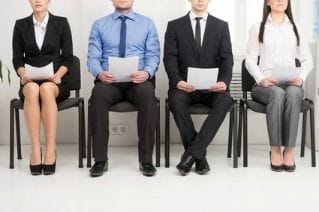 So much of your branding requires design elements.
Therefore, you'll need to employ the help of a high-quality designer to create everything from your logo and website to your store sign and more. While there are potential pitfalls to outsourcing assistance, with the right preparation you can ease the project process and find a designer that's a great fit for your specific needs.
Know what you want
Different designers specialise in different areas of their trade someone who creates great infographics might not be able to design a website so knowing what you want is crucial to sourcing the right help. Make a list of all the jobs that need doing, see which could be done simultaneously and also what needs to be done first (a logo needs to be designed before a letterhead, for example). This way you can organise the projects and time frames easily.
Create brand guidelines
It doesn't matter what kind of design project you are working on, the end product should always compliment your company's values, personality and purpose. By creating customised brand guidelines you can share these with your designer to ensure they are clear on how to get your brand's message across through the design. The brand guidelines should include an explanation of your business model, a description of the target audience, the objectives of the design and some thoughts on the style, tone and formats that best match your brand's messaging.
Check work
With design, it's often hard to know exactly what you're going to get. When examining any portfolios or examples of work, judge them not through your own company's eyes but those of the client they worked with. Although something might not suit your needs, it could have been perfect for the brief at the time, which highlights the designer's versatility.
Get references
While a designer may be able to talk a good game, you can't always trust them to be completely truthful about their work ethic or employment history. If you are considering hiring an in-house designer, always conduct reference checks with a couple of their previous employers to ask about how their jobs went, if things were on time and if there were any problems or concerns about their reliability or capabilities to do the job.
Conduct briefing sessions
Set up briefing sessions either face to face or by video call and speak to the designer about what you want and certain styles or colours that need to be used. Find out from them when they're able to start on your project, talk to them about their design processes and work out a budget, deadline date and the formats you need the designs in.
Contact Snap to discuss design for all your print, website and digital business requirements.