Five resolutions for the new financial year
Published: 11 June 2015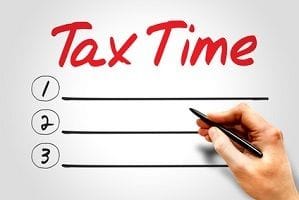 Start the new financial year with a fresh outlook and a solid plan in place with the help of our five high-priority resolutions.
1. Whip your finances into shape
Worried about the amount of time you seem to spend on your finances? Reminded yet again of how many resources you dedicate to keeping on top of your books? The end of financial year (EOFY) is the perfect time to change the script. Maybe you should consider the switch to easy, online accounting software such as Intuit or Xero? Or perhaps you'd be better off hiring an accountant to help keep your books in shape a few hours a week might be all you need.
2. Check for new regulations
If you're managing the books yourself, you should be particularly careful to check for amendments to finance regulations. In 2014, there were major changes to simplify the deprecation rules for small businesses, and it's up to you to stay up to date. Always check the details on the Australian Taxation Office site before sitting down to complete your forms.
3. Stay on top of potential benefits
Dedicate proper time and resources to your finances and you're more likely to be able to take advantage of available benefits. With time in hand before the EOFY, you can assess whether you have any assets that should be scrapped and declared a tax write-off (prior to June 30). Also ensure your superannuation is paid on time so you can claim it as a tax deduction and work out whether you can claim accelerated deductions for items such as vehicles.
4. Plan your upcoming investments
Use the EOFY as the perfect time to take a look at all the marketing, growth and business initiatives you hope to invest in for the coming year. Create a financial plan to forecast your upcoming expenditure and make some tough decisions about which projects should be prioritised.
5. Give your brand an overhaul
This is also a good opportunity to experiment with a new direction. Design a rebrand to coincide with the start of the new financial year and create a winning strategy while also organising your marketing budget for the coming months. The timing will make it especially easy to crunch the numbers and measure the impact and the success of your new brand.

Contact Snap to learn how you can make the most of your marketing budget in the new financial year.