Five quick and clever spring colour combinations
Published: 20 November 2014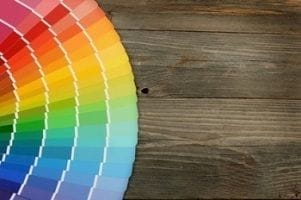 Think seasonal colour palettes are just for fashion and interior design? Think again.
Using trends in your marketing material and visual merchandising can quickly take your collateral from tired to trendy. Here are five fresh spring colour combinations that will inject new life into your message.
1. Grey and peach or tangerine
Lighter shades of grey are the new neutral, with smoke grey reigning supreme. Combine this modern base with a pop of tangerine or peach both will stand out against all odds and bring a lively spring feeling to your design.
2. Navy and periwinkle
Mixing shades of blue is one of the oldest tricks in the book, but this spring navy-and-periwinkle combo is a fresh take. This combination is a great one to use in-store to create a relaxing and uplifting atmosphere that could see clients hang around that all-important minute longer.
3. White and silver
This timeless colour combination is white-hot for spring and gives off an air of sophistication not usually reserved for metallics. Try this one for a fresh and modern update to a small run of business cards or invitations.
4. Camel and teal
The neutral camel is perfectly balanced by teal in this corporate-ready combination. A little preppy and very of-the-moment, it's time to take a chance on this duo now its time in the sun is unlikely to last forever.
5. Yellow and aluminium grey
Offsetting yellow's unrivalled 'shiny, happy people' vibe with a darker aluminium grey is a bold move, but one that could pay off in spades if done right. If the combination is too strong, try mixing in shades of blue for a softer effect.
Contact Snap to find out more about our colour printing services or talk to our skilled graphic designers.