Five brand identity questions you need to ask
Published: 22 October 2013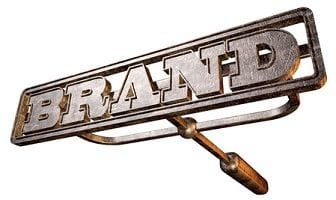 Is my Brand really that important?
When in the initial stages of starting your own business, it's normal to ask yourself dozens of questions every day. Many of them should be ignored (don't let your doubts get in the way of your dreams), many will be answered in a millisecond and others will help shape the DNA of your business.
The following five questions fall into the latter category, and will help you to establish your brand identity.
Who am I talking to?
It's often tempting to aim to please the masses, but the reality is that the most successful businesses are talking to a very specific group of people. Consider creating a character or two that you speak to in all your communications as a business. Identify an average age, income bracket, demographic get as specific as possible!
Where do I sit in the market?
No idea exists in a vacuum and it's likely there are a few other businesses around doing something similar to what you are. The first step is to identify those businesses while the second is to ask how your company differs and where you sit in the market.
What's my mission statement?
What do you hope to achieve with your business? If you answered "make money", think again! Consider instead what problem your brand solves and how you might change the industry you're in. Make it simple. Make it short.
If my brand were a person, how would I describe them?
Is your business young? Old? Serious? Fun? Kind? Safe? If you're stuck, start thinking about how you would describe other businesses if they were a person. Who is Apple, for example?
What do I promise?
Whether it's a quality product, terrific client care and service, a unique view on something or saving your consumer money, every brand should have a couple of core promises for their audience.
Contact Snap
for help branding your business.